THE IMPORTANCE OF ECONOMICS, POLICY AND LAW WHEN ADAPTING AGRICULTURAL AND FORESTRY ENGINEERING DEGREE COURSES TO THE EUROPEAN HIGHER EDUCATION AREA
María Piedad Campelo Rodríguez Rodríguez

Rita Robles
Abstract
The implementation of the European Higher Education Area (EHEA) to the Spanish University Studies in Agronomy and Forestry Engineering, has entailed a process of Study Plans renewal, which has led to the approval of 48 different Bachelors in Agronomy and 14 in Forestry Sciences and Engineering, both of studies commonly known as "Green Engineering Bachelors". According to the Spanish White Book, five competences have been clearly detached by the University Graduates in Agronomy and Forestry, for considering them crucial to their future professional activity. These key competences are mainly linked to some specific areas, as it's the case of Business Organization and Management, Policy and Law.
University Spanish Laws regulating the requirements for the new Studies in Green Engineering (CIN/323/2009 and CIN/324/2009 Regulation) have echoed this Graduates' appeal, establishing the Entrepreneurial Knowledge, as the main basic competence to be acquired by every student in the above mentioned bachelors, pointing, in particular, to the Institutional and Legal frame and Business Organization and Management learning. Moreover, other common and specific competences for both kind of studies (agronomic and forestry) are also considered of main interest, as it is the case of Economics, Sociology, or Agricultural and Forestry Policy.
In this frame, the University Study Plans in Spain for such Bachelors have incorporated all these subjects, but through different courses, where the length, importance (as considered in ECTS) and typology (compulsory versus optional) vary from one to another Faculty. This paper aims to analyze this situation, summarizing the information available in the official webs of the Faculties teaching Agricultural and Forestry University Studies in Spain. Results show a great variety concerning the Spanish University formative offer for such Studies, which results in an important difference which refers to the number and typology of ECTS. Thus, in Agricultural University Studies, basic and compulsory credits range from 4 to 22,5, with optional credits being from 0 to 180, while in forestry, the range is 6 to 18 for basic and compulsory credits and 0-10,5 for optional credits. As well, 93% of the Study Plans include the performance of external practices as part of their learning offer, ranging from 4,5 to 24 credits, being compulsory in a 25% of the considered bachelors.
Downloads
Download data is not yet available.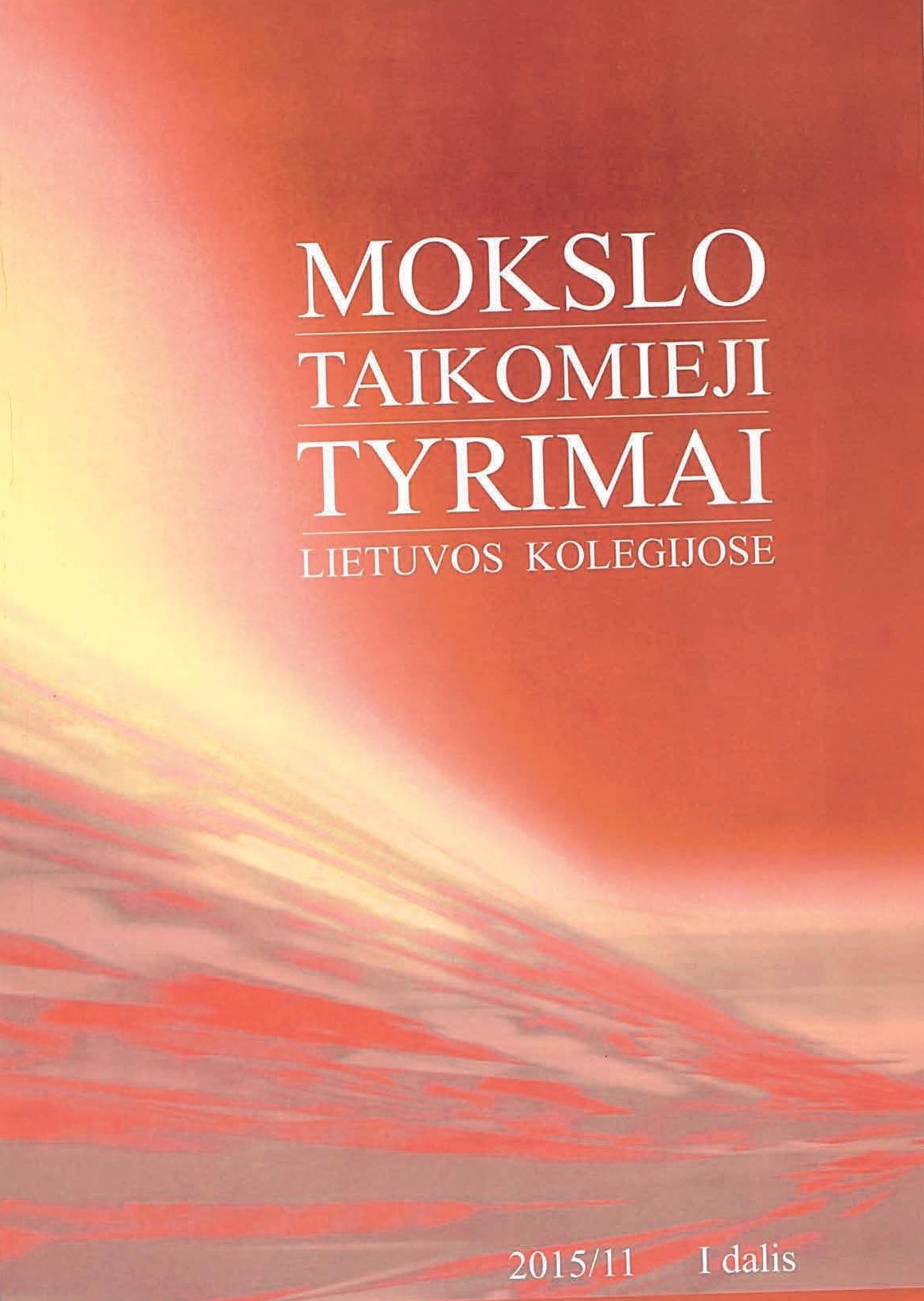 Section
Socialinių mokslų tyrimai