REDUCTION OF SHIP UNDERWATER NOISE BY LIMITING SPEED: IS IT RELEVANT IN THE BALTIC SEA?
Donatas Bagočius

Klaipėda University, Marine Research Institute

Aleksas Narščius

Klaipėda University, Marine Research Institute, Klaipeda State University of Applied Sciences (KVK)
Abstract
The underwater noise radiated by commercial ships has an impact on the underwater soundscape across oceans and inland seas. It is predicted that by 2050, the maritime transportation in the European Union will have grown dramatically. The EU legislation, as well as HELCOM and OSPAR commissions, lay backgrounds to the minimization of undesirable noise in the underwater environment. In 2014, the International Maritime Organization (IMO) of the United Nations Organisation proposed non-mandatory guidelines for the reduction of underwater noise of ships. IMO proposes noise reduction measures that include technological, operational and maintenance means such as the reduction the speed of ships or re-routing them to avoid sensitive marine areas. The scientific research urges to find trade-offs between the sizes of ships and their speed. This research focuses on the possible compromise between the IMO regulated Energy Efficiency Design Index (EEDI) of ships and the reduction of the underwater noise radiated by them by limiting their speed.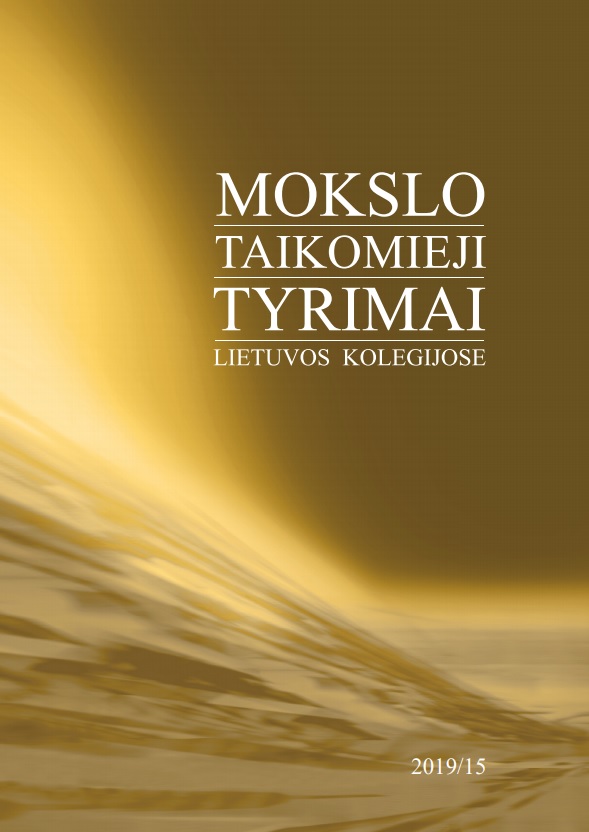 Section
Gamtos mokslų tyrimai